The first step involved making thin half-patties. The Spot and Prof. Purple work the meat.
What are the chances that the ABC tator tots would spill out of the bag and spell this?!
Some creamy peanut butter, rich cream cheese and sweet red raspberry jam.
The Spot massaging a ball of meat in her hands.
A heaping spoonful of cream cheese does the trick.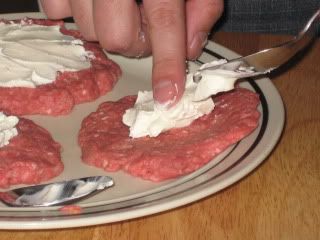 X Mark found spreading cream cheese with his fingers was the best attack. Until we invent our own cream cheese spreader, this will be the preferred method.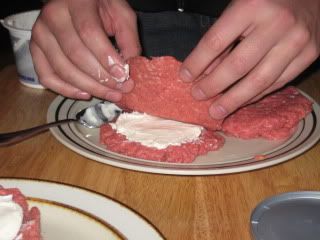 Time to seal in the cheese.
Make your own chocolate alcoholic drink.
Suck on these sippies.
Tator tots fresh out of the oven.
Warm cream-filled burgers. The thing that looks like an earthworm coming out of the burger in the middle-right sorta creeps me out. Rest assure though, these burgers were amazing.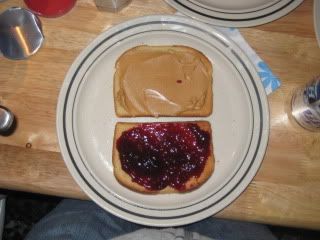 Slap some peanut butter on one side of toasted white bread and some red raspberry jam on the other. Place cream cheese loaded burger in between.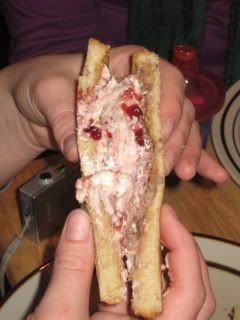 PB BJ: Eat It!